The Impact of Your Gift
Your support and generosity make a real difference in the lives of SUNY CCC students.
Every gift to the Corning Community College Development Foundation plays a part in creating a bright and promising future for our students, whether that be in the form of a scholarship, equipment, programming, and facilities.
Meet Rose Ruland, the recipient of the 2019 Trooper Andrew "AJ" Sperr Memorial Scholarship: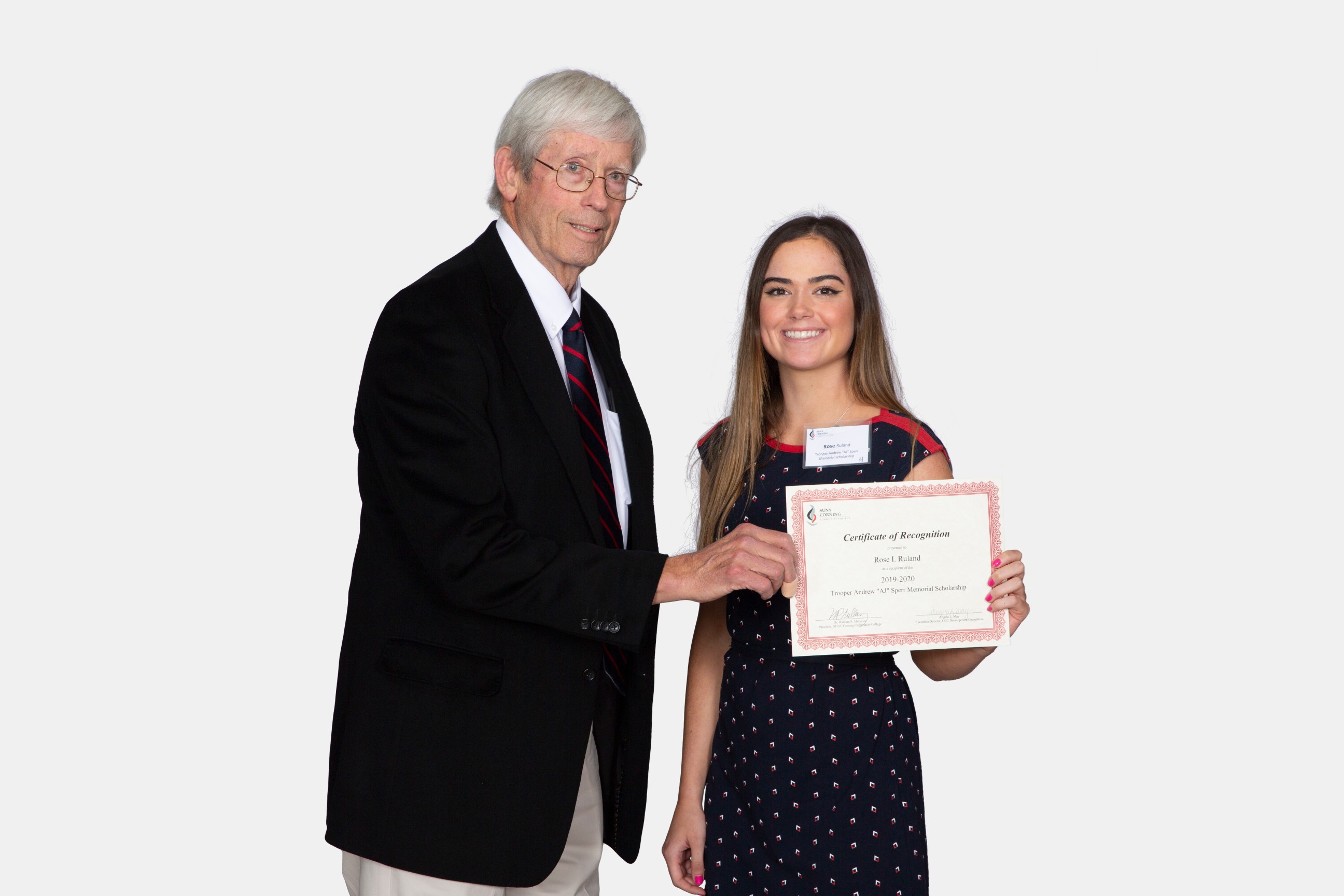 "Being awarded the Trooper Andrew "AJ" Sperr Memorial Scholarship was really overwhelming for me.
I was actually at work when I found out that I was being awarded the scholarship, I immediately ran into our maintenance closet, started crying, and called my parents and friends. When it came to my family, and myself, this scholarship meant a lot. My father was a New York State Police Officer for many years and knew Andrew Sperr, so it really kept the feeling of pride within the trooper family.
This scholarship is going to help me by making me feel more confident in my schooling, because I can now focus on school without having the stress of money behind me constantly. After CCC, my plans consist of pursuing a dual degree in Mathematics and Environmental Science at a four-year school. I am super grateful for the chance to have a scholarship and to have this extra aid."
Learn more about how your gift impacts the SUNY CCC Community: